Oyogist.com has learnt that the chief Executive officer, IPI Group, Adamu Garba has issued a disclaimer as he disclosed that his Crowwe app was infiltrated with bugs and was taken down from the Google Play store.
Recall that Adamu Garba has been trending in the internet space after his app was pulled down from Google Play Store due to the negative reviews that dropped his star rating to 1.0. He has come to claim that the removal of the app was done by his company as the app was identified to have some bugs.
Here's what he wrote on his Facebook account;
"We've identified a bug on Crowwe for Android contact list aggregation, as a result, we took down the app from the Google play store, we are currently updating the code, we will publish back shortly."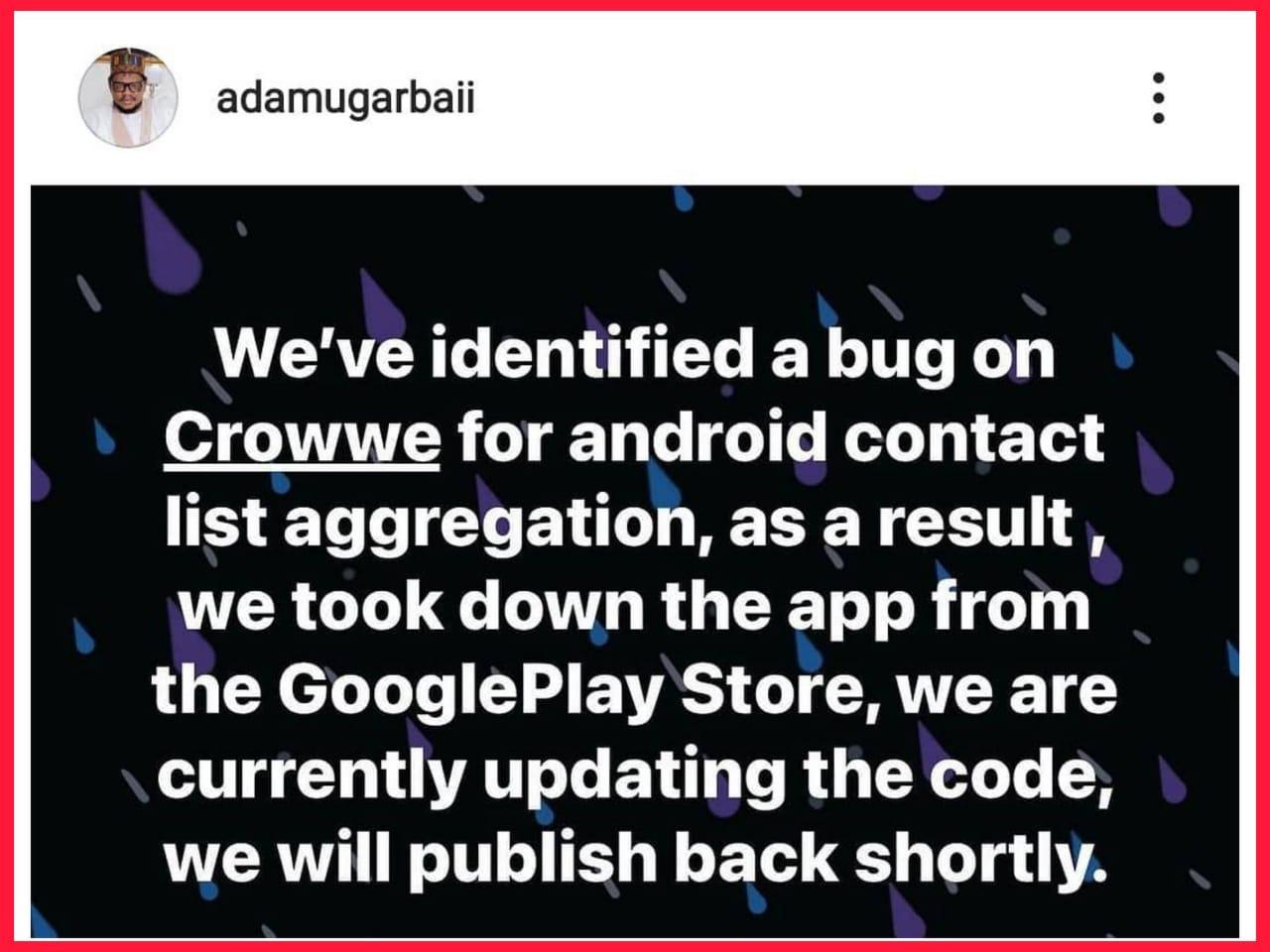 At the peak of the Twitter ban in Nigeria, he was one of the frontiers as he pushed Crowwe as a better alternative to Nigerians than Twitter.